We've heard about the little black dress that is perfect for mostly any occasion but cut and style plus all the extra accessories and accents count! I have a pear shaped body, meaning my top is smaller than my bottom, kind of shaped like a pear. I found the perfect little black dress outfit and all the extras which could look good on practically any shape or size!
Little Black Dress –
The sleeveless skater dress – this one by Divided is affordable $20 max and has a sexy low dip cut in the back for extra style
The front cut is classy and shows off the neck. This is a perfect balance considering the back is open.
The flair of the skirt is flirty and shows off your legs while keeping the hips and butt relatively hidden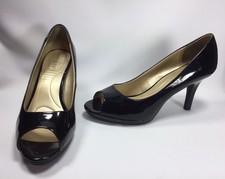 Little Black Heels –  Grab a pair of this shiny black classic party pumps by Bandolino, they make shoes that are comfortable and easy to wear all night long. I've danced in these countless times without feeling like my feet were going numb!
The little open toe is a nice touch and they aren't too high or too low, making your legs look seductive without drawing too much attention.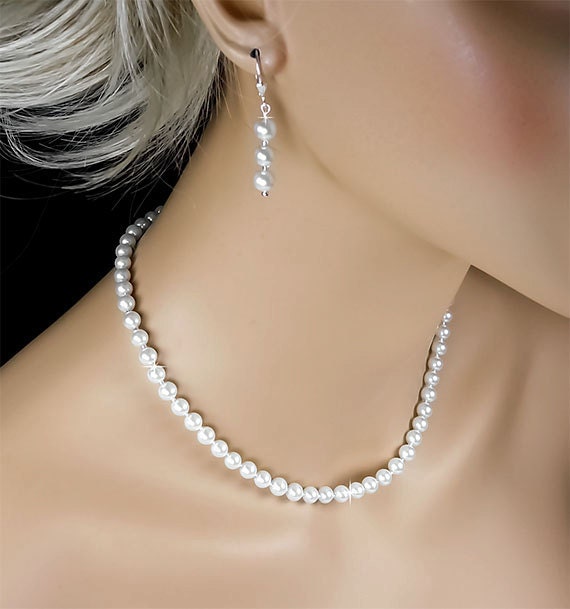 Little white pearls – keep jewelry simple and classy. I would always opt for authentic pearls but if you don't have any, synthetic work as well.
You can always tell if a pearl is real by rubbing your teeth against them, if they feel grainy like sand then they are real! If they are smooth then they are fake. Just a little trick of the trade.
A pair of pearl studs, or three tier dangling pearl earrings and a pearl necklace that falls just above the neckline of the dress is ideal.
Little Black Purse – A small black clutch preferably shiny like the shoes would be absolutely perfect, or a small black purse with a slim black strap could work as well.
Beaded purses are elegant and vintage. If you are going for that classic look, you can always invest in one of these beaded bags.
Last but not least – A touch of makeup! Red and deep purples look best with this outfit. You only need a little black mascara and some lipstick.
Lipstick truly makes all the difference and people will be mesmerized by your mouth all night!
I have a light-medium complexion and I use Revlon Colorstay Moisture Stain in Shanghai Sizzle. It goes on glossy and even if the gloss wears off the stain remains so it lasts all night long!
As far as your hair is concerned, you can wear it up or down, a loose bun, a tight bun, an elegant braid, flirty curls or poker straight. Any which way you'll already be looking absolutely gorgeous in your outfit, your hair will be perfect no matter what!
This outfit always works for me when I'm going to an event or party where I need to be a little more done up for the occasion. Its simple, sleek and chic!