HALLOWEEN has finally arrived! Tonight is the night!
Halloween checklist:
Turn on your porch lights or make sure those decorations are glowing
Make sure you've stocked up on plenty of candy for the trick-0-treaters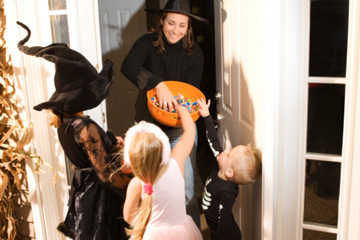 Get your costume on by at least 3PM – most of the little ones are done going door to door by the time the sun goes down –  if you can or if you didn't prepare a costume, at least throw on a witch hat or some face paint to get into the Halloween spirit
Be safe! Get an uber, hire a designated driver and bring a buddy with you if you plan to be partying (with drinks!) that night at a party or other event- Halloween night is definitely one of the top nights for police officers to arrest people for driving while intoxicated – more importantly, you don't want to put yourself or others in danger by driving under the influence and you want to be safe when it comes to well-being.
If you plan on staying in for the night, there are a ton of Halloween movies on TV you could watch or rent a couple for the night – some great picks: if you like suspense or psychological thrillers, anything by Alfred Hitchcock, he had a TV series called Alfred Hitchcock Presents – a great episode is called "Breakdown," suggested films Vertigo, Psycho, The Birds. If you prefer cult classics and surrealism, David Lynch has some excellent films such as Blue Velvet, the director Lars Von Trier  has some psychosexual horror films such as Nymphomanic and Anti Christ-  if you like serial killer films, try Gacy, Ted Bundy, Ed Gein, Halloween, Scream, Friday the 13th, Chuckie etc.
Some splatter film also called gore film – some suggested films – HellBound: Hellraiser II, Night of the Living Dead, The Devils Rejects, Texas Chain Saw Massacre, Some great crime horror films include Silence of the Lambs, Red Dragon, American Psycho.   You can always go for the classics too – Nosferatu, The Exorcist, Poltergeist, Carrie. There are a ton of horror genres and films – I suggest exploring what's out there!
I hope my Halloween Countdown blog posts this month gave you some good ideas to make your Halloween extra spectacular this year! Have a chilling and thrilling Halloween!