There are some health and beauty products we can find at our local drugstore but wouldn't it save time and money if we could gain the same benefits from ingredients we already have sitting in our fridge or kitchen pantry?
Here are some at home remedies that'll keep you happy and healthy: 
Eggs – Eggs make a great face mask – in fact, they make more than one kind. If you use only the yolks of the egg mixed with a tsp of honey and apply it to your face, it helps moisturize and the honey has antibacterial properties to prevent pimples. If you have want to use a firming mask for oily skin, you can use only the egg whites and mix with a little lemon juice and apply this to your face.
Aspirin – Calluses on your feet? Crush up a few of these and mix with 1/2 a tsp of lemon juice and 1/2 tsp of water. Coat your feet with this mixture and cover with a warm cloth for 10 – 15 minutes, it softens the calluses so they are much easier to remove with a pumice stone.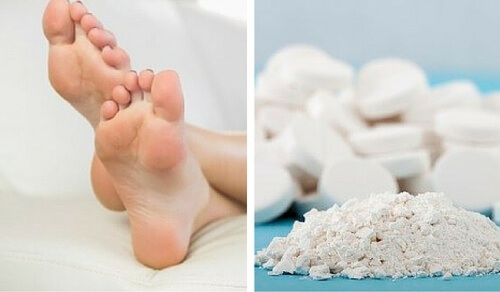 Garlic – This is one powerful plant! Chop up garlic and add it to just about every meal if you feel a cold or flu coming on. Garlic can kill viruses and bacteria that cause many upper respiratory issues.
Yogurt – Yogurt is actually alive! Well, at least the ones that are not pasteurized. Look for yogurt with active cultures in it, these cultures help ward off yeast infections. 
Mayonnaise – An impressive deep-conditioning hair treatment. Coat your entire head of hair with it and wrap in plastic wrap, a warm towel or a shower cap for 15 – 20 minutes. Rinse with warm water, your hair will be shiny and silky smooth.
Coffee grounds and Coconut Oil – Mix these two ingredients together for a face and body scrub that removes dead skin cells while softening the skin at the same time.
Hot Sauce – Add a little of this spicy sauce to your meals regularly for a metabolism booster or when you feel a sickness coming on as it thins out mucus from colds and allergies.
Oatmeal – You can add oatmeal and warm water together and use as a facial mask as a soother for inflammation on the skin. You can also add a packet to your bath water, but remember to put a stopper catch the grains when your bath drains – a little messy but worth it.
These are just a few ways you can use ingredients found right in your pantry or fridge to make your life a little easier. If you have any home remedies you'd like to share, feel free to share in the comments below!