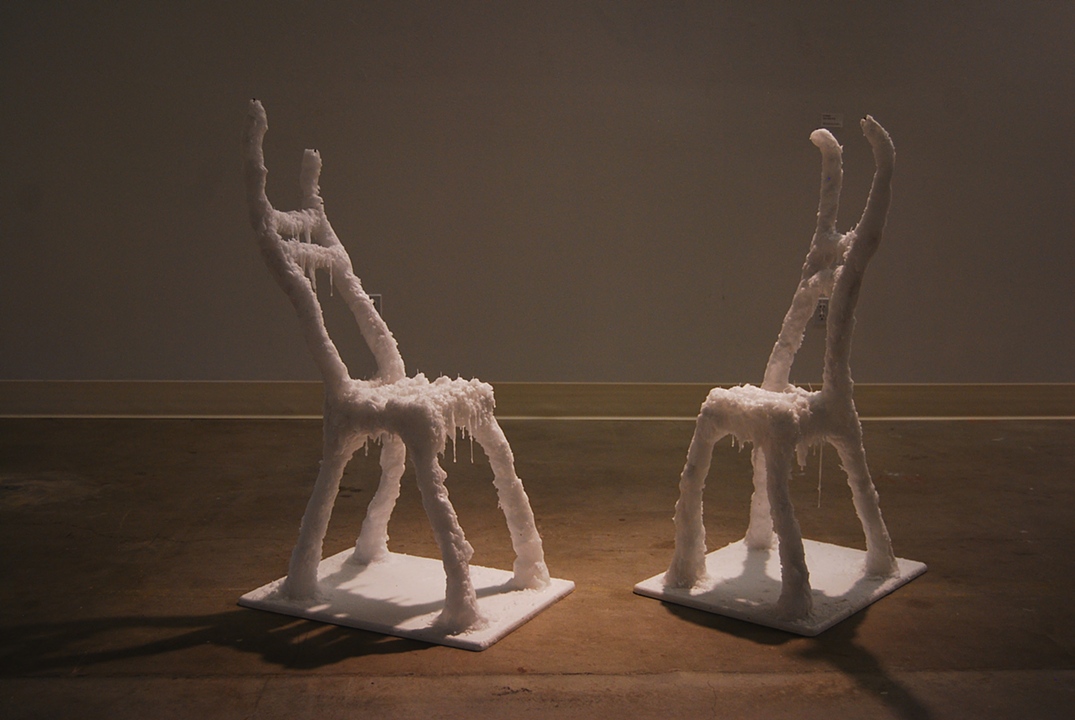 Although they look like icicles, these chairs actually light on fire. Burniture, designed by Hongtao Zhou, is a collection of furniture made of white wax.
The goal of Burniture is "to burn, melt and collapse" while creating a conflicting appearance. As the chairs look like they should be cold and icy, they confuse the onlooker by burning and melting.
Designer Hongtao Zhou is originally from China, but came to the United States in 2005 and is currently residing in Wisconsin.  He is an artist, designer and engineer. To view more of his works, check his website here.