Instead of throwing away old wine bottles or simply chucking them in the recycling, you can make them into artistic flower vases as home decor and as a fun craft project. Taking any old bottle, you can use a variety of different art materials to make a wonderfully stunning creation.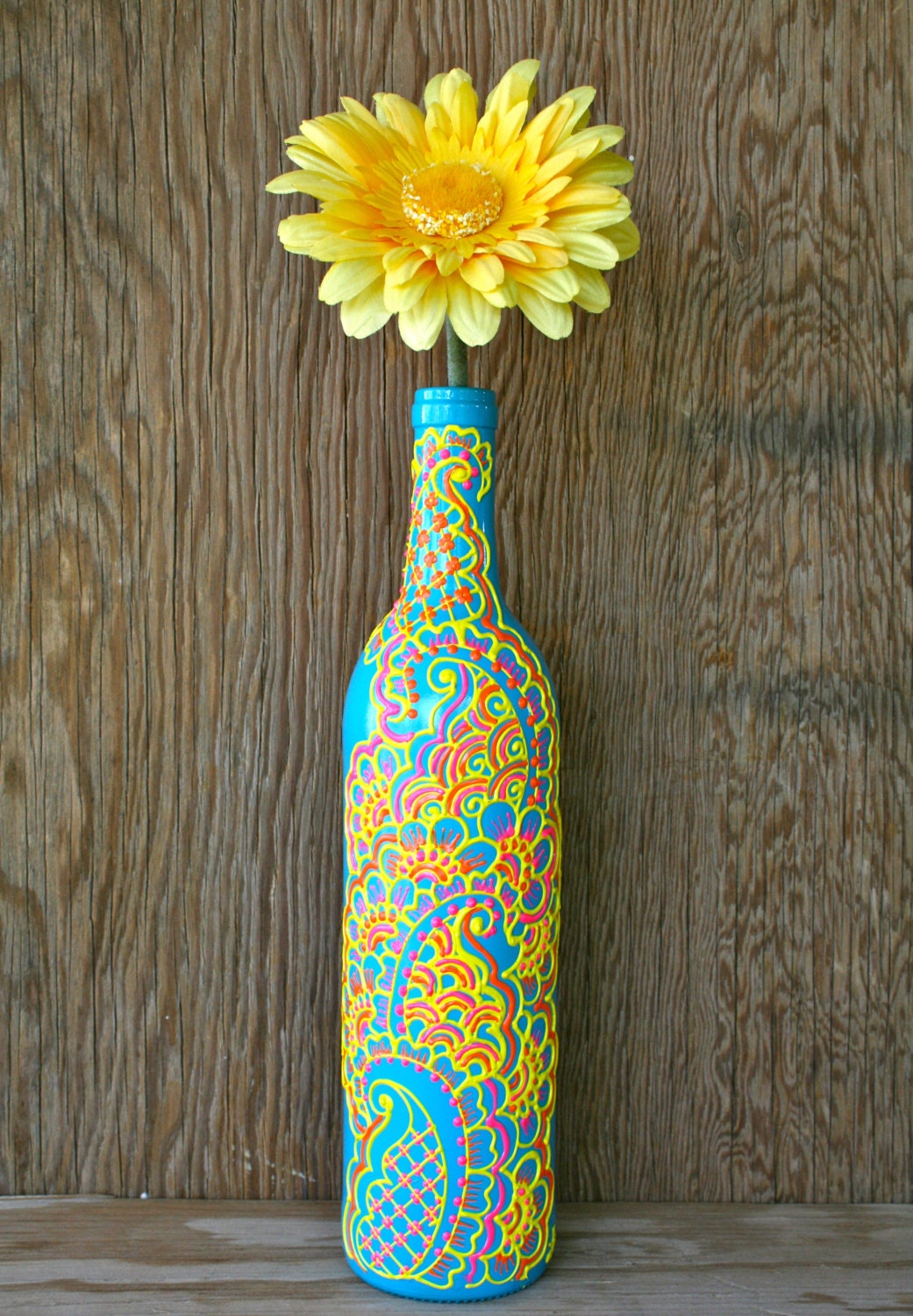 What You Can Use: 
Acrylic or watercolor paints
Craft Paper
Cut-outs from magazines and newspapers
Mod podge or finishing adhesive
Stickers
Paint pens
Some of the designs you can come up with are incredibly interesting and unusual. When using paints, you can create cool drip and splatter effects with colors that mix forming their own combinations and natural patterns.
You can also fold craft paper and cut shapes into them similar to making a paper snowflake to create unique shapes and artistic designs. For the decoupage effect you can cut out images and words from magazines and newspapers and using mod podge, which is an adhesive that dries clear, make a collage around the entirety of the bottle.
Combine different art materials together for a mixed media design. The way you decorate your recycled wine bottle is entirely up to you and can be turned into many different styles. Have fun and create something you are proud to use as decor in your home!