Are you the type of couple who loves rocking out together? How about visiting museums, going to live concerts or do you two love dancing, painting and writing?
For the newly weds who love art (music, dance, theater, paint, etc) and want to show their guests a little piece of what is dear to their hearts – besides each other of course! – below are some art inspired party favor ideas you can give to your guests on your big wedding day when they sit down at the awesome wedding party you planned!

Custom printed guitar picks (with bride and grooms name and wedding date!) If you play guitar, you know you can always use more picks!
Mini hand percussion instruments (examples: meini wooden frog or metal zills) Guests can totally play these while dancing the night away or they can use them as applause after wedding toasts are made.
Meini wooden frogs make a sort of croaking noise when the tiny wooden stick is rolled back and forth on the ridges of the frogs back. Metal zills are those finger cymbals you see played during some belly dancing performances.
Tiny calligraphy sets – these are little more costly but worth it if you love the fine arts, this might even inspire some of your guests to pick up a new interest
Personalized fountain pens – also a little on the more expensive side, but they are a classy touch and you know they won't go to waste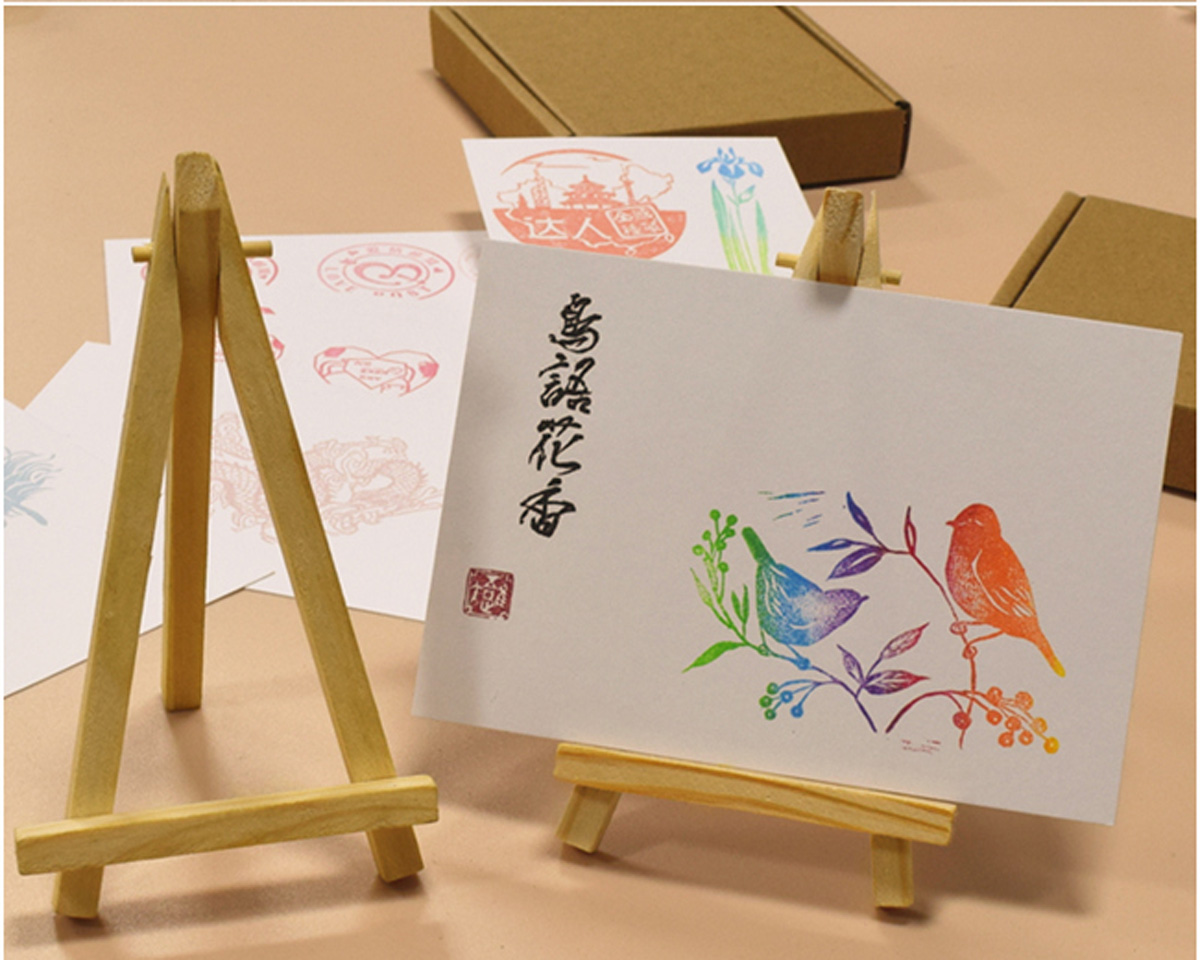 Miniature wooden art easels with placeholder cards on them with the guests name and table. Provide little canvases if you really want to make a big impression. Your guests can reuse them to display business cards or show off their art creations.
These are just a few examples of some of the cool wedding party favor gift ideas you can give out during the reception, whether you love to make art or appreciate art, you and your guests will love these!