14 Days til' Christmas Countdown: For a great gift idea, cure for chapped lips and for tasty kissable lips this holiday, make your own homemade Chocolate Peppermint Kiss Tinted Lip Balm. 
You can make your own at home using a few simple ingredients!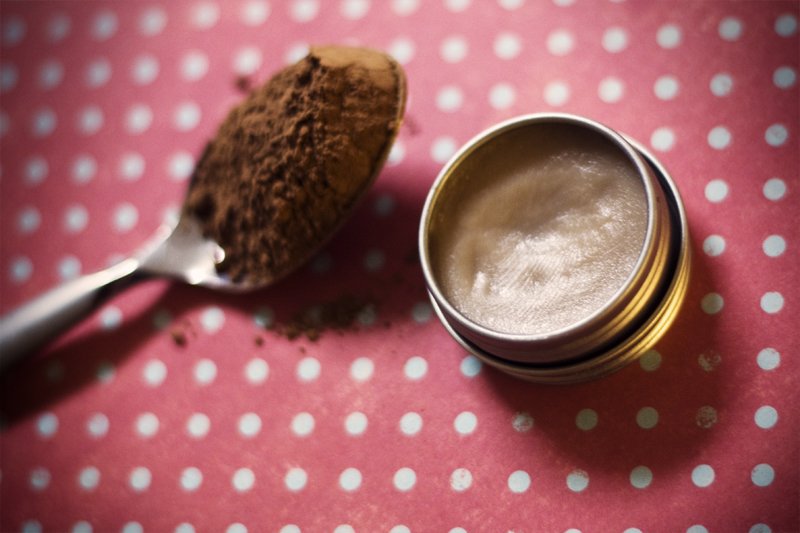 What You'll Need:
White Beeswax Pellets
Cocoa Powder
Sweet Almond Oil
Coconut Oil
Peppermint Essential Oil
Small Plastic Containers or Tins (I used a bunch of those small altoid tins)
Using a double boiler or microwave, melt the white beeswax pellets, be careful not to overheat them if you are using a lot especially in the microwave. You will want to put them in 40 second intervals and stir each time you take them out. Add cocoa powder to the melted beeswax and stir until smooth. The cocoa powder gives a light tint to your lips when applied.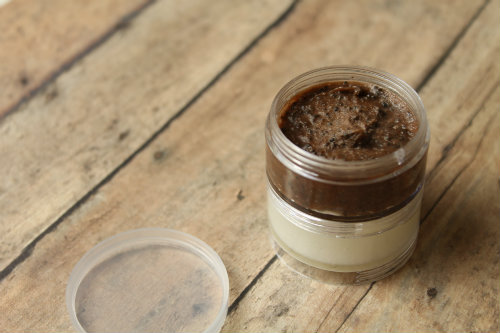 Add equal parts sweet almond oil and coconut oil to the mixture. Add 20 – 30 drops of peppermint essential oil.
Mix altogether. Using a funnel gently pour the mixture into individually portioned containers.
I didn't give exact measurements because I rarely do single serving lip balms.
If you decide to make homemade lip balm in batches, you can experiment with the measurements but you will want your lip balm to be just right. Meaning not too thick or too liquidy. However, you will want the mixture to pour easily into each container.
After you have poured the mixture, allow them to sit overnight. Make sure they are stored in a cool place to firm and to prevent from melting. The same way you would any store bought lip balm or chapstick.
Not only is this lip balm great for curing chapped lips but it is natural, edible and tasty too!